Learn More About Our Capabilites
Click one of the images to see our services in detail. In addition to the services listed below, we can also accommodate kitting, assisting and lean manufacturing, walk-ins and will-calls. We're here for you. Get in touch with us by filling out the quote form to your right, and we'll get you what you need, right away.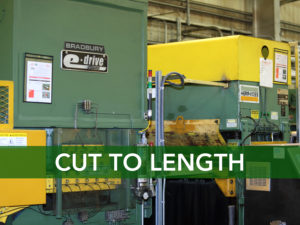 Bradbury E-Drive Light Gauge and Heavy Gauge Levelers
Lengths Range from 18 in. to 30'
Min Coil Width 24", Max Coil Width 72"
Thickness 22ga – ¼"
Max Coil Weight of 48,000 lbs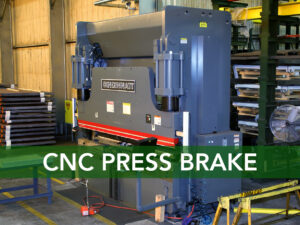 2 Cincinnati Press Brakes
135 ton x 10' Bed
350 ton x 12' Bed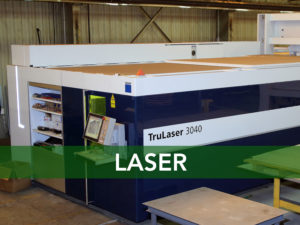 2 Trumpf Fiber Lasers
4kw & 8kw Fiber Lasers
80" x 160" Max Table Size
Cuts up to 1" Steel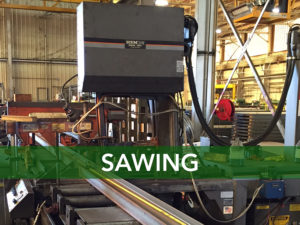 Marvel Amada Saw
Automatic indexing
Maximum Width 18 in
Maximum Length 40ft
45 Degree Miter Cutting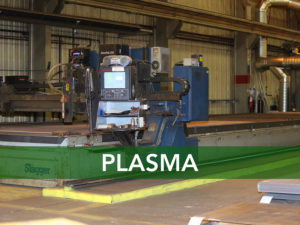 MG Industries HD Plasma Machine
14ga – 2" Thickness Range
Maximum Width – 12ft
Maximum Length – 50ft
Dual Hypertherm HPR400XD Torches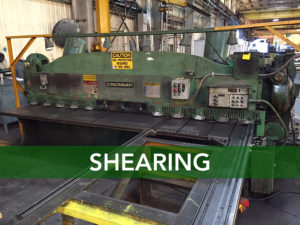 1/4″ Cincinnati Mechanical Shear
Thickness range – .0209 ga. to .250 ga.
Maximum length – 12 ft.